New Compact Simulator. Meet our Scholarship Winner. Importance of a Machine Walkaround. Measurable Benchmarks. Online training sessions.
Coming Soon! SimLite Excavator
We have an exciting announcement: We are about to release a new product line, SimLite! First in the series will be SimLite Excavator. The new model creates a compact experience that is easily portable and allows stations to be set up at a safe social distance. Or the units can travel home with the learner for schools training remotely.
Get more learners in the seat to practice a variety of training exercises using Caterpillar OEM controls—while in the safety of the virtual environment. All of the reasons you love Cat® Simulators training is packed into the smaller, portable simulator. Including the ability to record and report the results of simulation sessions and track user progress.
Contact an Account Manager to find out more.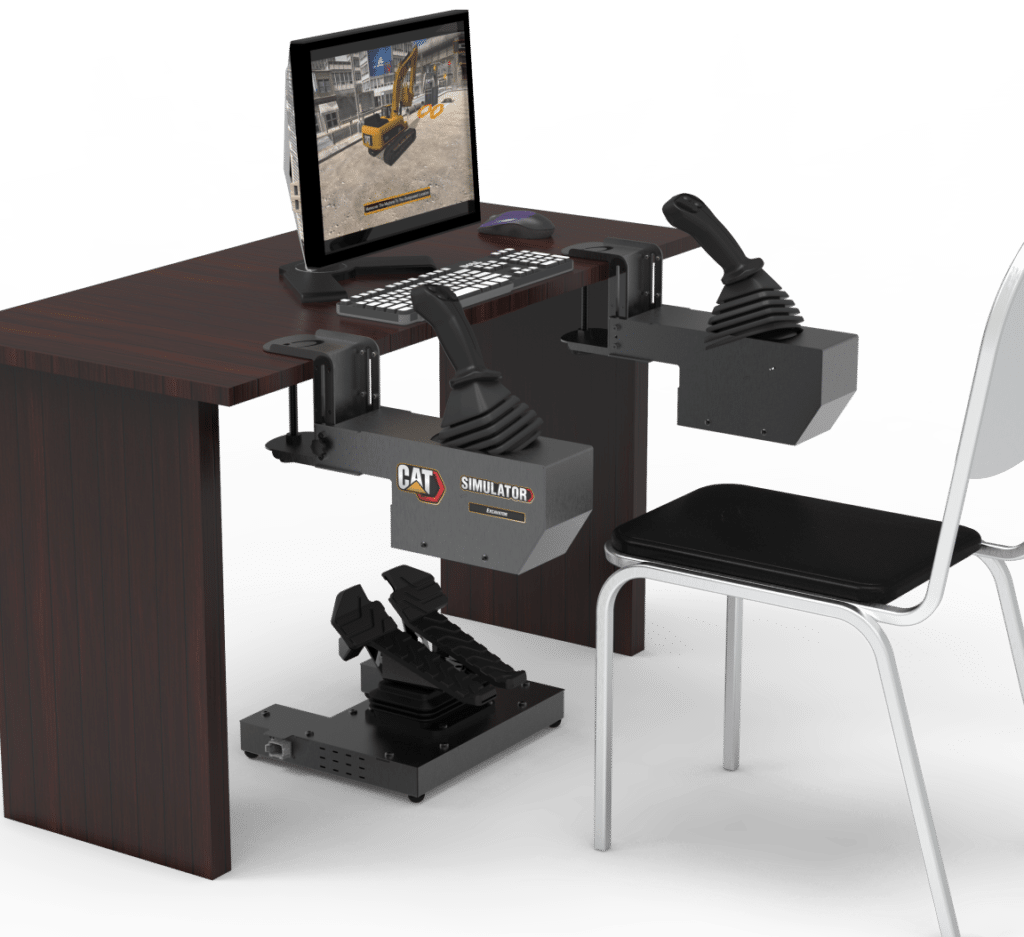 Meet our Scholarship Winner
Each year we award a scholarship to a student enrolled in a heavy equipment-related program at an accredited school. It's one of the ways we help support future operators at Cat Simulators. Please join us in congratulating this year's winner, Royal Whitehead. Royal is a student at Central Arizona College studying in the Heavy Equipment Operations program.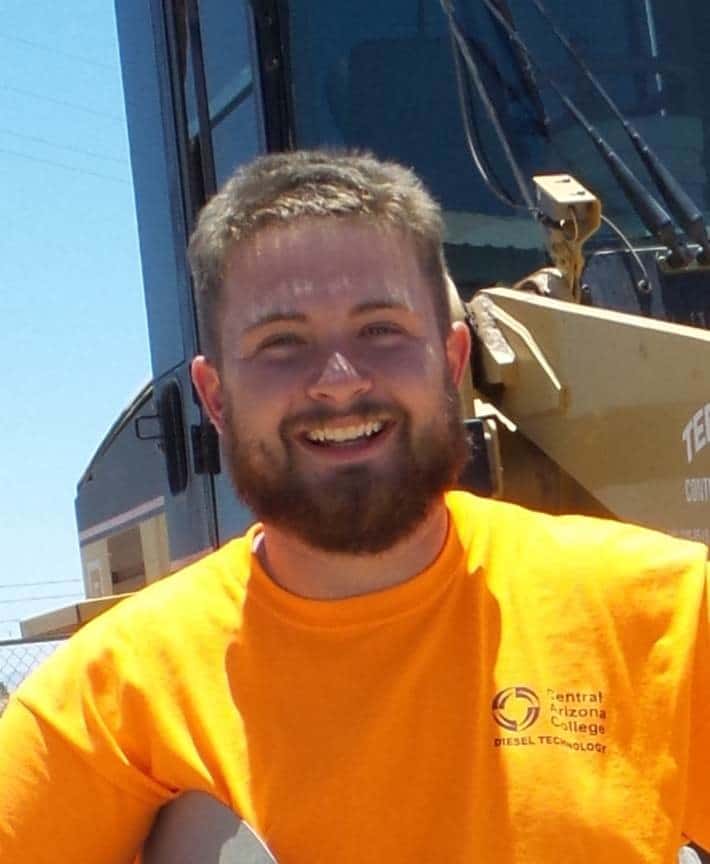 Benchmarks, a.k.a. Metrics, are the actionable measured attributes or units of data set in the simulator system, recorded during the simulation exercises and analyzed in the reports at the end, determining user performance and progress. Caterpillar provides our development team with ranges, unit target amounts and measurement levels for our learners to complete at a high standard of performance in each simulator training exercise. These performance and growth targets highlight critical areas of training and operations needing proficient performance,  such as safety, productivity, fuel consumption, hours and machine usage.
In the example of safety, if the new learner is being tested on the simulator, does not properly start up the machine and proceeds through the exercise, he/she will not pass the simulation exercise.  In the real, non-simulated world "on the iron" operations, improper start up procedures could ruin the machine and lead to unsafe working conditions for the operator or others. Having a set of benchmarks/metrics within the system and using the simulation in "Practice" or "Exam" modes, ensures the learner's progress is tracked, measured and given direct feedback. These benchmarks/metrics ensure learning of proper operational techniques or skills on the path to reach basic or advanced levels of proficiency. 
For more information on results measured in Cat Simulators; and SimScholars™ Curriculum beginner to advanced metrics, contact an Account Manager.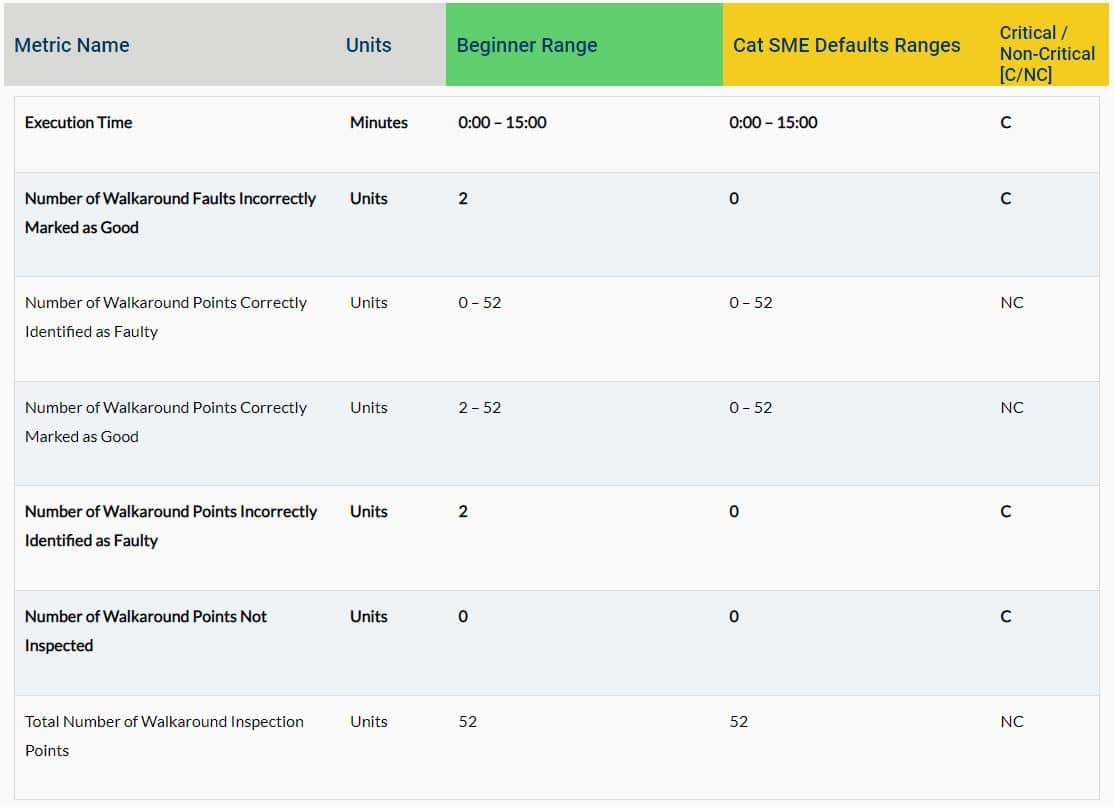 Please join us for our continuing series of Online Training with our in-house operator expert, Troy Bombardier. Troy will focus on specific operation techniques on a variety of Cat® Simulators and explain how the simulation exercise translates to the real world machine and worksite. Participants will be able to ask questions about the techniques that are presented. For instructors that are teaching class remotely, this is a great opportunity for your students to sign up and attend as well.
Find a list of dates and times, and easy sign-up, at: https://catsimulators.com/virtualevents/