Cat® Simulators Mobile Training Center. Portable Simulators. Free Infographic VR Training Benefits. Customer Showcase. See Us at MinExpo.
Cat® Simulators Mobile Training Center
Coming Soon! A Mobile Training Center that arrives at your location. Teach operators to increase production, assess new hires, or teach specific skills with Cat® Simulators trainer expertise. Simformotion™ offers a variety of Cat Simulators for the construction and mining industry outfitted in a mobile unit. A training specialist is available to teach machine operation onsite.
Mobile training center is outfitted with two motion-enabled, full simulators on convertible bases, which allow conversion to additional simulator models for cross training.
Additional desk space will be provided for class learning.
Request a trainer to be onsite or use your own trainer.
Mobile training center will be delivered to your site location.
Contact an Account Manager for more information.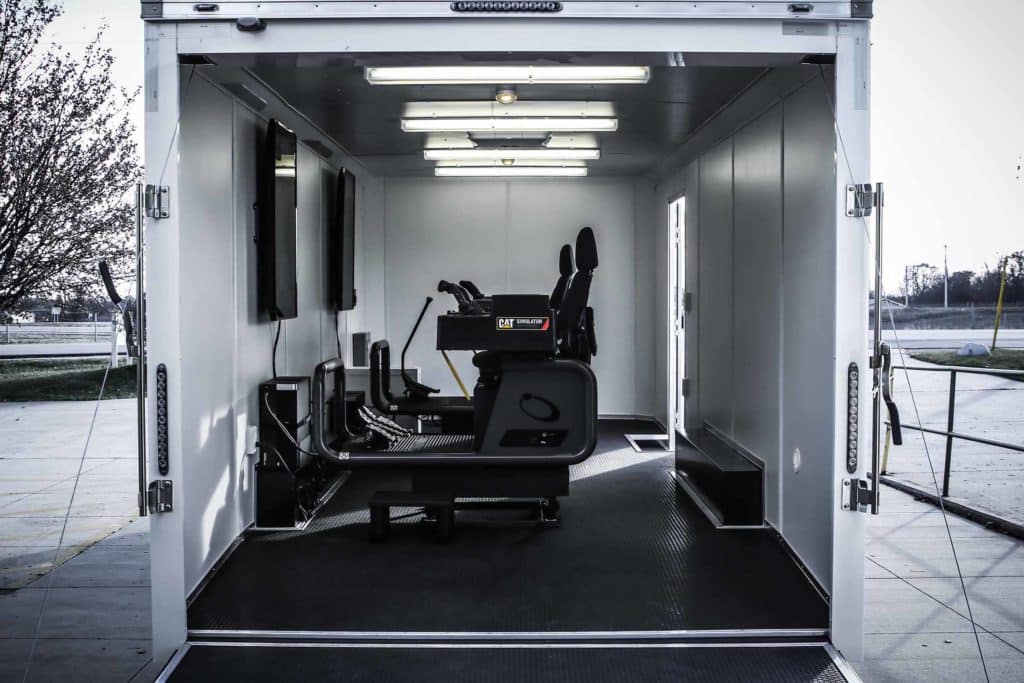 Is  your school or organization in need of compact and portable heavy equipment operator training? Cat Simulators SimLite models travel easily in two pelican cases and can be set up in space-saving classroom stations. See the new SimLite Dozer.
Contact an Account Manager to see a demo of SimLite.  
C.W. Matthews Creates Blended Learning Program
C.W. Matthews Contracting Co., Georgia, USA, created a blended learning program for its operators that integrates Cat® Simulators and SimScholars™ curriculum with on-the-iron training. See how this approach is getting operators trained safer, faster and more efficiently. Watch now:
Our team will be demoing Cat Simulators at MinExpo Sept. 13-15, located in the Caterpillar booth. Stop by for a demo any time and we'll show you how heavy equipment operator training can help reduce costs, increase safety and improve production. 
Connect with us before the show.