Cat® Simulators SimLite Dozer. Free Infographic Work Death & Injuries. SimScholars Blended Learning. Heavy Equipment Program Reduces Recidivism. Visit the Cat® Simulators Showroom.
NEW! SimLite Dozer Compact Training with Genuine Cat Controls
Need compact, portable training? SimLite Dozer joined our Cat® Simulators product line this month. Set up socially distanced stations or send the heavy equipment simulator out in easily transported Pelican™ cases. Either way the benefit of training comes from genuine Cat controls and training exercises developed with Caterpillar expert operators. Add the online curriculum and you have a blended, end-to-end learning solution.
Contact an Account Manager for a demo of SimLite Dozer today!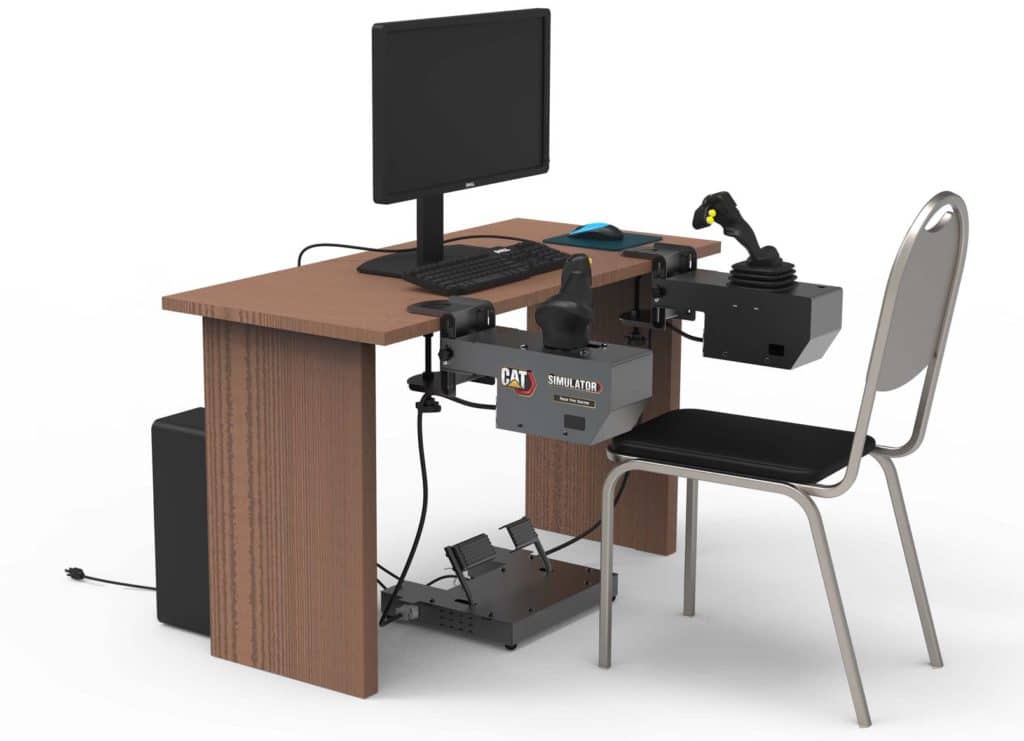 Work Related Deaths & Injuries Facts
The cost of injuries and deaths in the workplace can be devastating to businesses. Training employees properly can help avoid accidents. An investment in training today, such as Cat Simulators, can pay for itself in the cost of a mishap, fine or worse, loss of life. Download our free infographic on the costs of death and injuries in the workplace.
Contact an Account Manager to discuss Cat Simulators safety.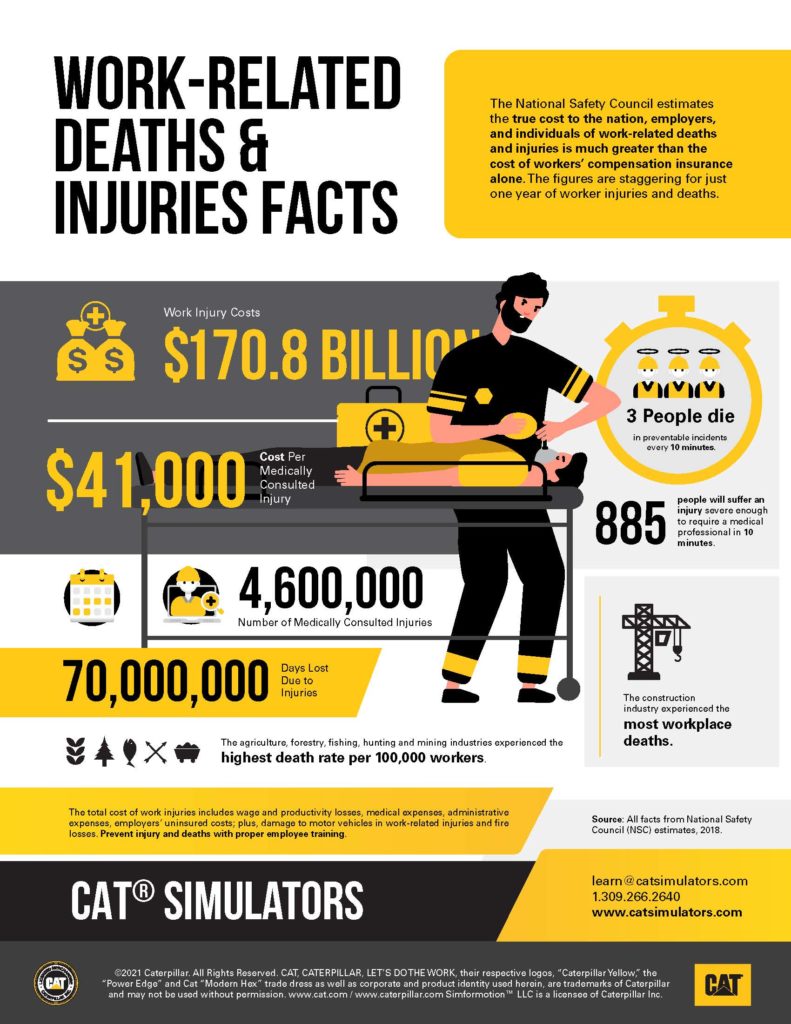 SimScholars™ Blended Learning Curriculum
A blended learning program comes from hands-on simulation training and theoretical learning in a classroom (or these days, on an online platform). Simformotion offers a combination package with its Cat® Simulator models and complete curriculum. Get hands-on simulator training, plus SimScholars curriculum with instructor guides, lesson plans, learner guides, lessons, how-to videos, quizzes, tests and more. Train students or employees for accuracy, efficiency and safety on heavy equipment.
Contact an Account Manager for a demo of SimScholars curriculum or any of our training simulators.
Nevada Reduces Recidivism with Apprenticeship Readiness Program
When the Nevada Department of Corrections heavy equipment program began several years ago at High Desert State Prison, only those creating the vision and framework might have imagined the impact it would make. There is a waiting list to get into the Heavy Equipment Operator Apprenticeship Readiness program that features Cat® Simulators for several different heavy equipment models. Read how this program is changing lives and business in the state of Nevada: https://catsimulators.com/nevada-doc/
Contact an Account Manager to start a heavy equipment operator program at your area correctional facility.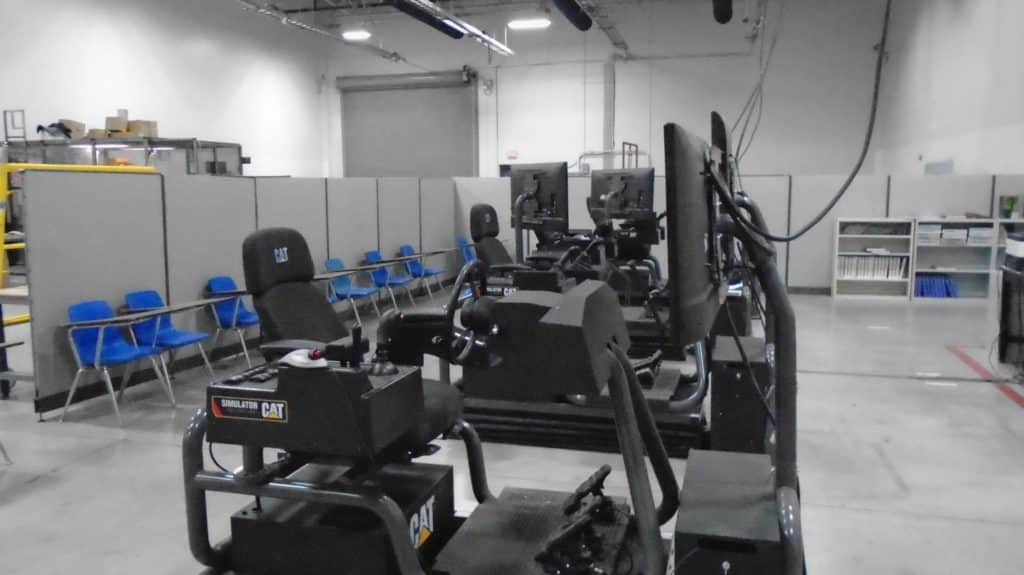 Visit the Cat® Simulators Showroom and Simformotion™ LLC's Headquarters
We invite you visit the Cat® Simulators showroom and Simformotion™ LLC's headquarters in Peoria, Illinois, USA. We would love to show you our operation. See the entire line of Cat Simulators located at the Caterpillar Demonstration and Learning Center, then visit the headquarters of Simformotion and see where the software and hardware teams are located. Find out how the simulators are developed from the engineering stage to software to shipping them all over the world. See the Caterpillar Visitors Center and discover the history of the big machines, all the way to the inclusion of the simulators in operator training.
Contact us today to arrange a visit!