From the Editor
Product development is an ongoing process here at Simformotion™. We never sit still and are always conducting R&D to find new and better ways to provide simulator training. When we released our Large Wheel Loader, it was the first model to feature three large monitors on the front. The new configuration gave users a wide view of the environment that created a more realistic experience. As the simulated machine interacts with the terrain and surrounding jobsite, the view from the cab is the same as it would be on a real world worksite.
Because of the response from our users, we have just released the Cat® Simulators Articulated, Off-Highway, and Mining Trucks with a three-screen configuration. That's in addition to the aforementioned Large Wheel Loader, plus the Hydraulic Excavator, Advanced Construction Excavator, Track Type Tractor/Dozer, Advanced Dozer, Small Wheel Loader, and Motor Grader.
We'll continue our R&D efforts, upgrading existing technology or developing new. We value our clients' opinions and feedback and look forward to hearing from you on what product changes you want to see. Connect with us anytime to give us feedback or share ideas.
---
On the Road with Cat Simulators to France!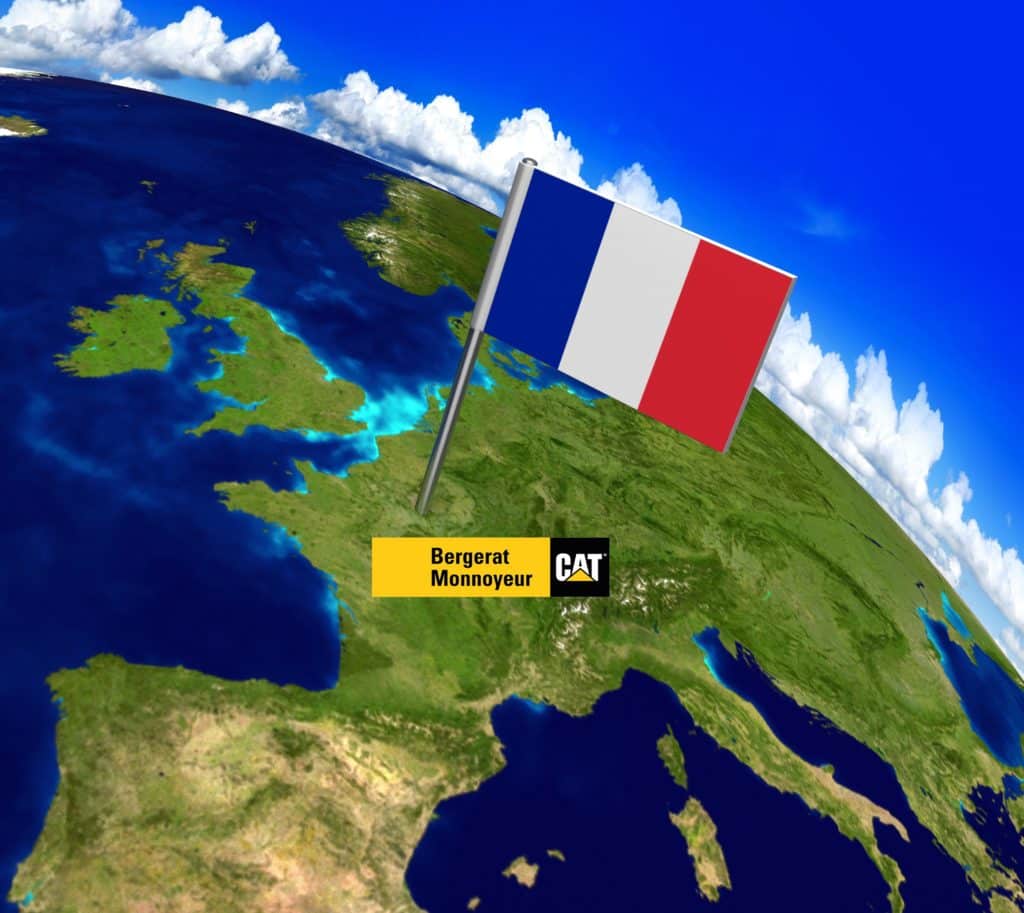 We're excited to share that our international team is going on the road to France and you can connect with them in person!
Account Managers, Jonathan LaBerdia and Dave Rumer, will be meeting with guests from around the world at the Bergerat Monnoyeur Cat® dealership (near Paris) for demos on Oct. 14th & 15th at the Saint Denis facility. Appointments are still available, so contact the team today to set up a time to visit.
The team will also be attending the military defense expo near Paris during the trip. Look for them in the Caterpillar booth demonstrating Cat Simulators if you will be at that event.
---
Train the Trainer Course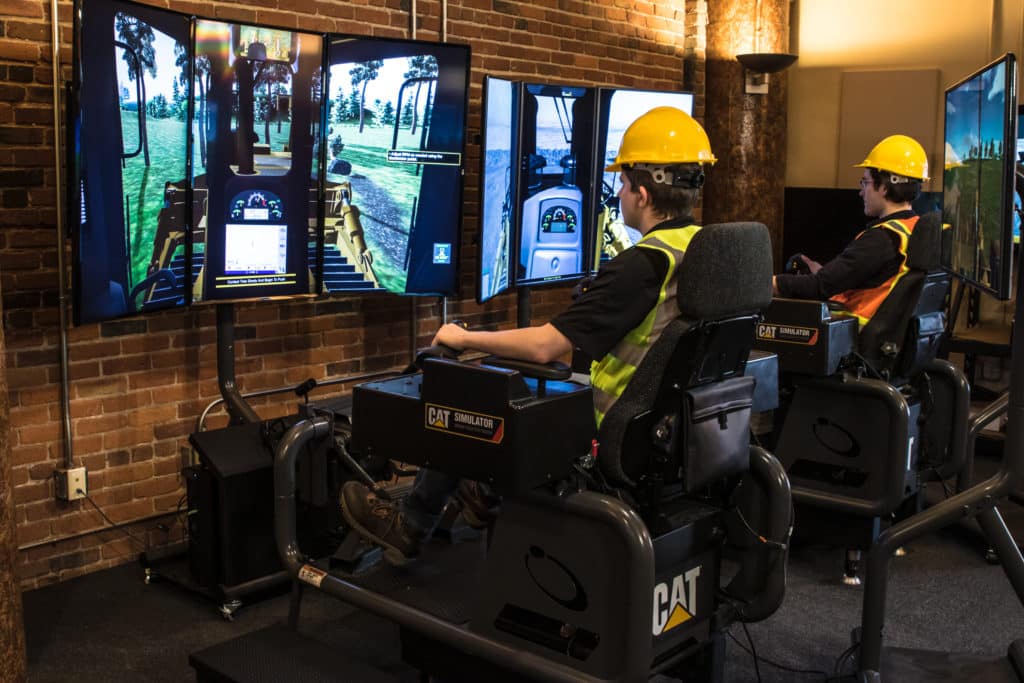 Join us for a Train-the-Trainer Course Oct. 22nd-24th. There's always something new to learn! Our simulator trainers will guide you through a hands-on learning experience at our offices in Peoria, Illinois:
Customized Training with SimU Campus™
Get an In-depth Review of Reports
Master Simulator Hardware Assembly & Disassembly
Learn Troubleshooting Steps
Utilize Companion Training Material
Cost: $1,299
Includes: Hotel for two nights (breakfast included), ground transportation (to and from hotel, and training facility), meals and two days of training. (Hotel shuttle to and from airport).
Arrive in Peoria Tuesday, October 22nd and depart Thursday, October 24th. Class ends at 5:00pm on Thursday, October 24th.
Customers must own a Cat® Simulators system.
All training will be conducted on the Advanced Construction Excavator Simulator.
Conversion Kits will be available for other models. Training does not require you to have the latest simulators.
In-depth lesson on creating and customizing a class and benchmarks/metrics.
Note: If you want to choose your own lodging, the cost is reduced to $995, but no transportation will be provided.
Reserve Your Spot Today! Contact Jaqui Oseguera at 1.309.670.2680 or email.
---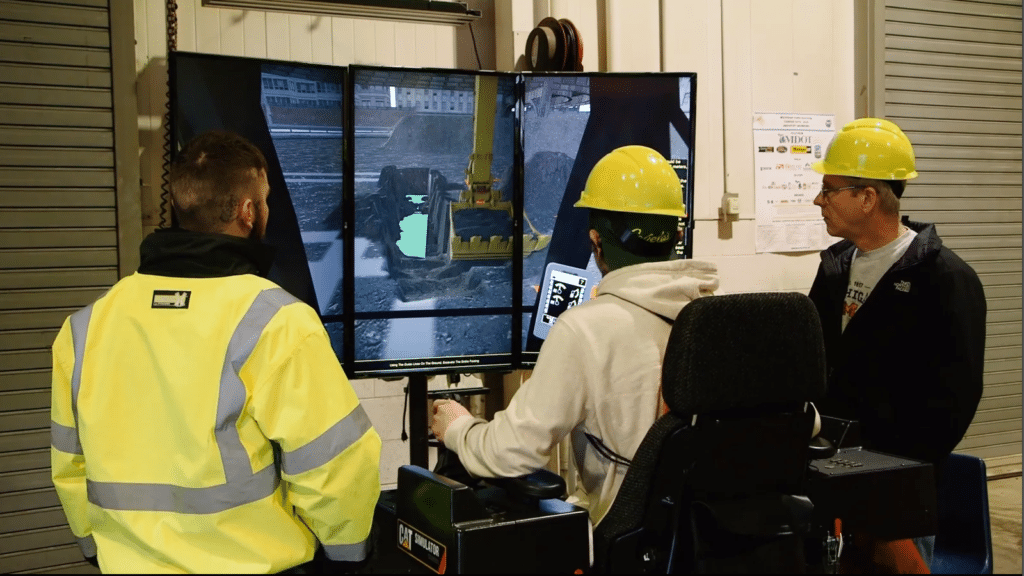 Unions Train with Cat Simulators
The OE324 in Mich. has seen a record number of apprentices coming through its Heavy Equipment Operator and Technician programs. Finding new and effective ways to train incoming apprentices is a priority at OE324. That's why the union is now training apprentices and journeypersons with Cat Simulators. Watch now!
---
Operator Tip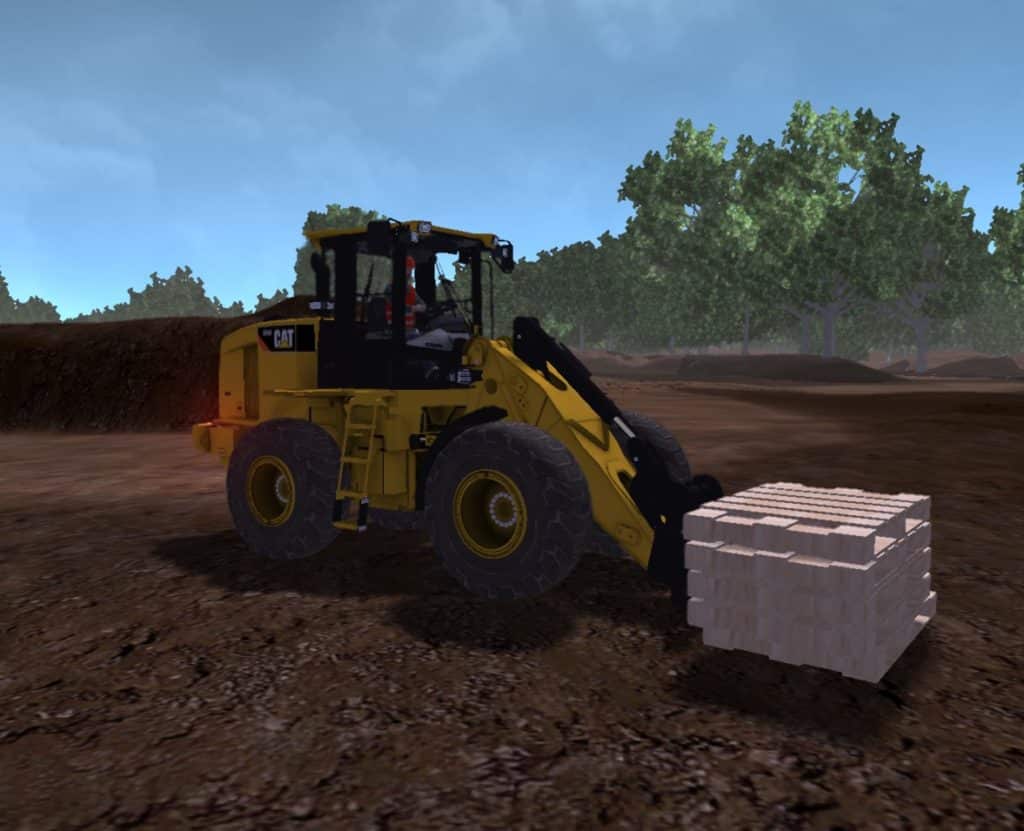 "When carrying a pallet of material with your forks, make sure to carry the pallet low to the ground, but not so low that you might hit something. Keep your ground speed under control according to the terrain you are operating on."
Troy Bombardier | Training Instructor/Design Specialist | Simformotion™ LLC
Do you have a helpful operating tip? Submit a tip and receive a hat!
---
Meet the Team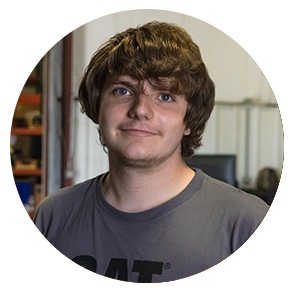 Max Johnson, a Warehouse Associate, has been with Simformotion for one year. He is responsible for assembling, testing, packing, and shipping simulators. He is always quick to come up with solutions to any problems he might face. When he is not assembling simulators, he likes to build high end computers, play video games and build small electronics.