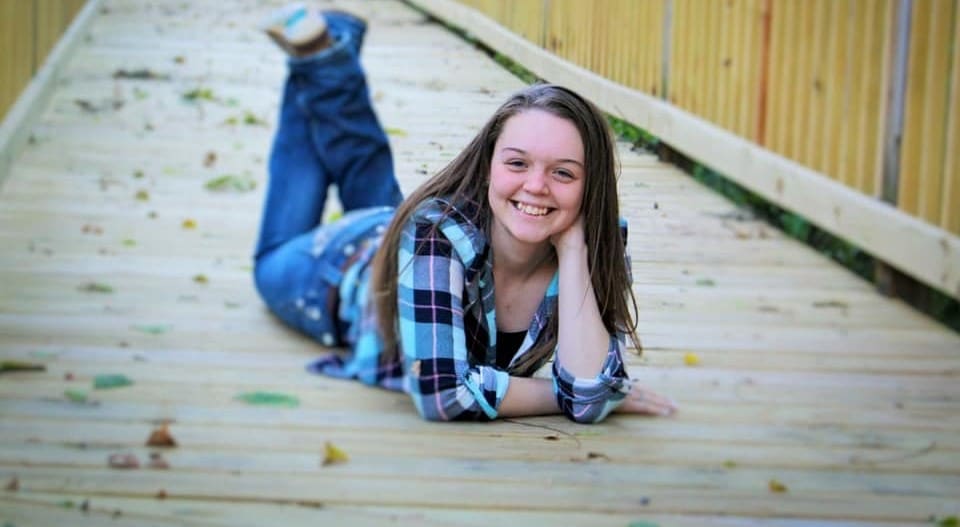 Peoria, IL, July 2019—Simformotion™ LLC – a leader in heavy equipment simulator development – is pleased to announce that Maiah Hake of Missouri has been awarded the 2019-2020 Cat® Simulators Scholarship. She will receive $2,000 to support her pursuit of a heavy equipment-related career.
Applications were accepted from students enrolled in an accredited heavy equipment-related program at an institution that utilizes Cat Simulators as part of its training program or curriculum. Hake is currently enrolled in the Heavy Equipment Operations program at State Technical College, Missouri. She looks forward to being hired by a local contractor after college. She simultaneously attended Southern Boone High School and Nichols Career Center, where she excelled in her classes.
In her free time, she likes to spend time with her boyfriend and her dogs. She enjoys jeeping at an off-road park; and going to fairs, derby's, and truck and tractor pulls. Hake also enjoys working outside with her dad and learning from him. "I'm very thankful for the people around me because everyone in my life has given me an overwhelming amount of encouragement that has helped me find success in life."
The labor shortage in the skilled trades has made news over the past several years. The number of people retiring from the trades means there are many unfilled positions. The narrative is also changing. Where once it was considered man's work, more women are finding the trades an appealing option.
Simformotion CEO, Ken Pflederer says, "The number of infrastructure and building projects underway around the world only makes the need for skilled labor more conspicuous. By awarding a scholarship, we can support a student in the field of heavy equipment and contribute to his/her future. At the same time, we are helping to build a skilled workforce."
Applications for the 2020-2021 Cat Simulators scholarship will be accepted beginning in January 2020. Applications can be downloaded or email to request an application form. Anyone meeting the qualifications may submit an application, regardless of where they live in the world.