Those interested in pursuing a career in construction or heavy machinery operation can now receive training thanks to new simulator at Western Piedmont Community College.
The new heavy equipment simulator program allows students who are interested in heavy machinery operation the chance to try the equipment out without risking damage to the real machines.
The simulator will allow students to safely practice operating heavy machinery in a virtual setting. Students will learn different skills and training in the simulation lab before operating the actual machines.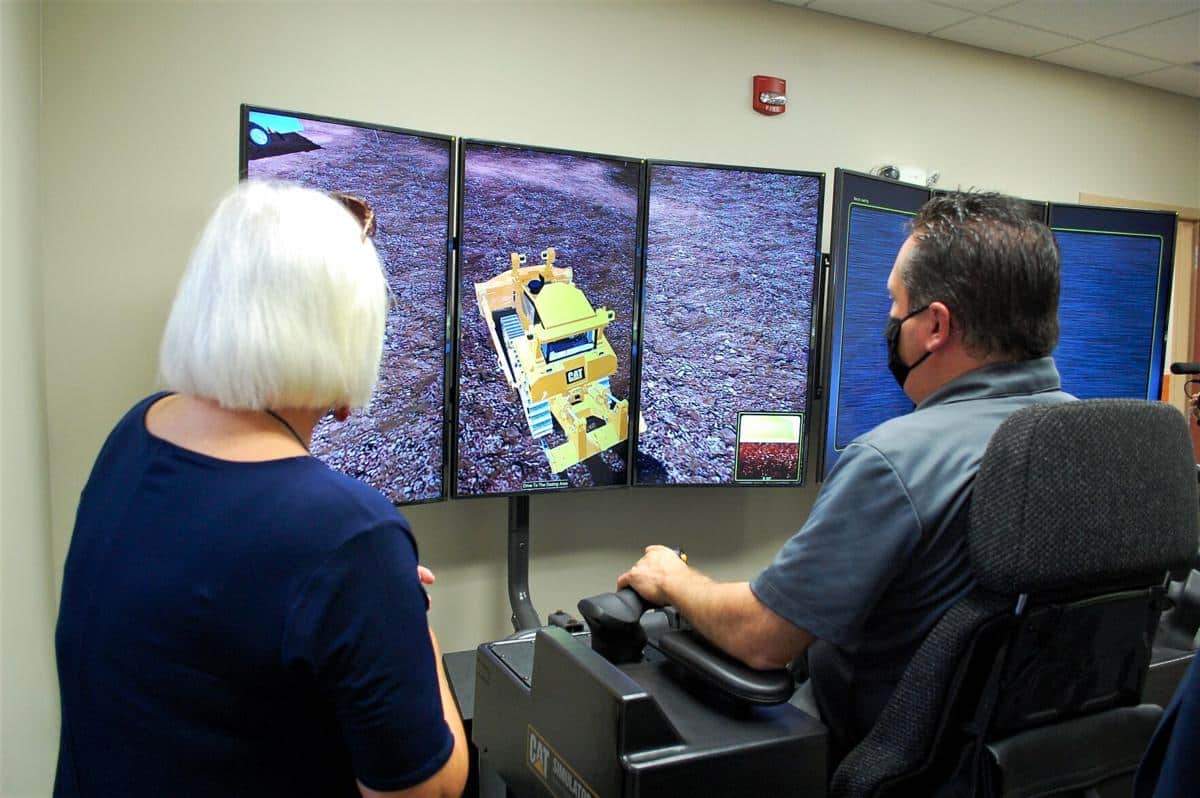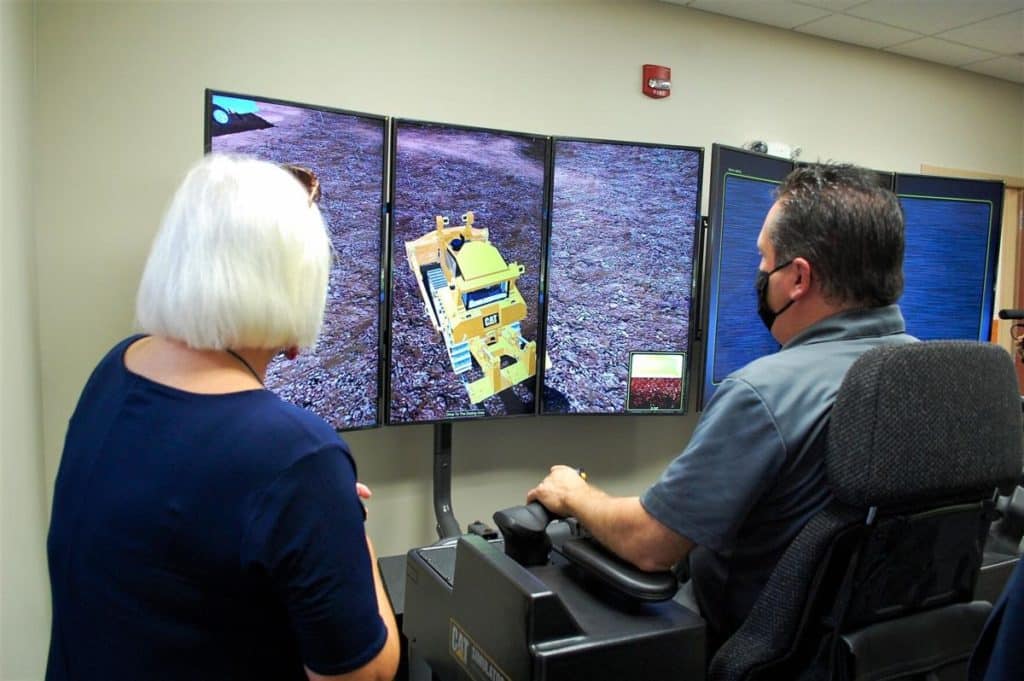 WPCC President Joel Welch is excited to offer this new program to students interested in the construction field. He believes each student deserves an opportunity to pursue the career of their choice and this will allow students interested in construction to receive the training necessary to succeed.
"Work is valuable and good hard work is valuable. That's something that we want to see and we want people to understand and have an opportunity," Welch said. "We have a group of people out there that aren't going to a university, they're not coming to the community college, they're not going in the military. They're looking, in many cases, for short-term great skills that will start them on a path so that they can build a career and make a difference in our region and our county."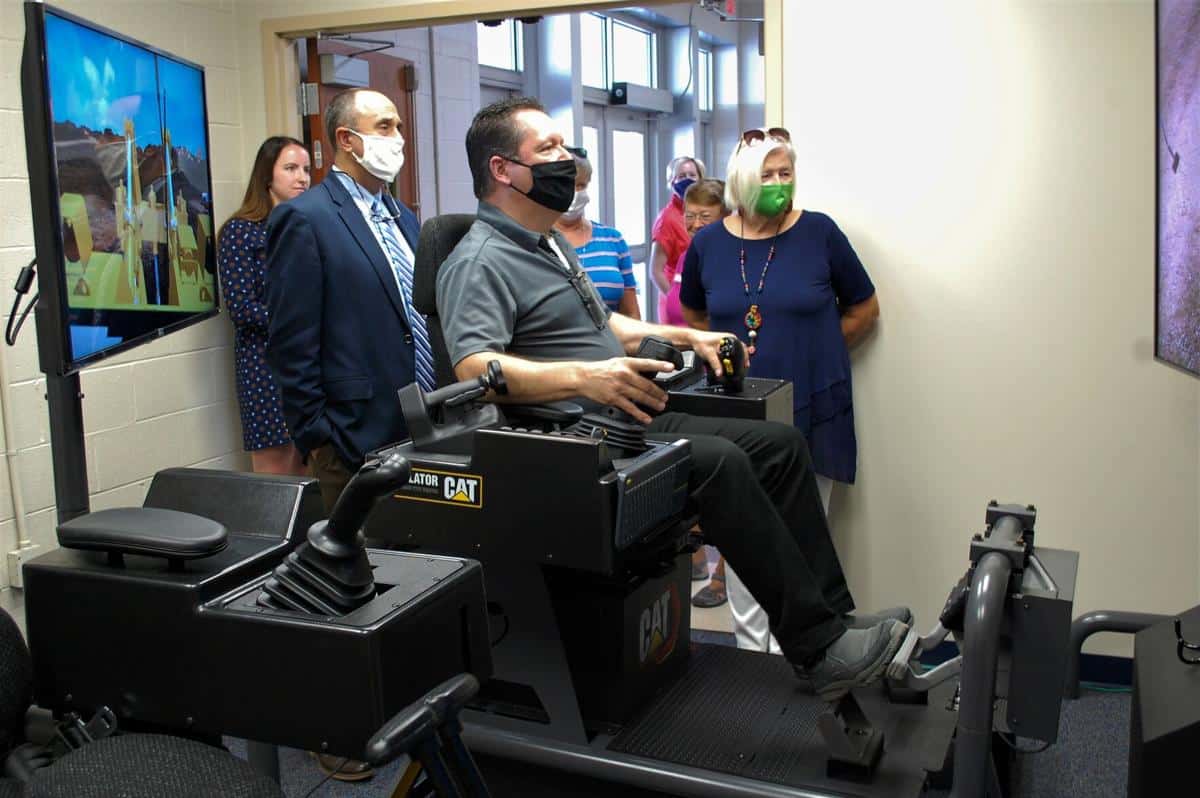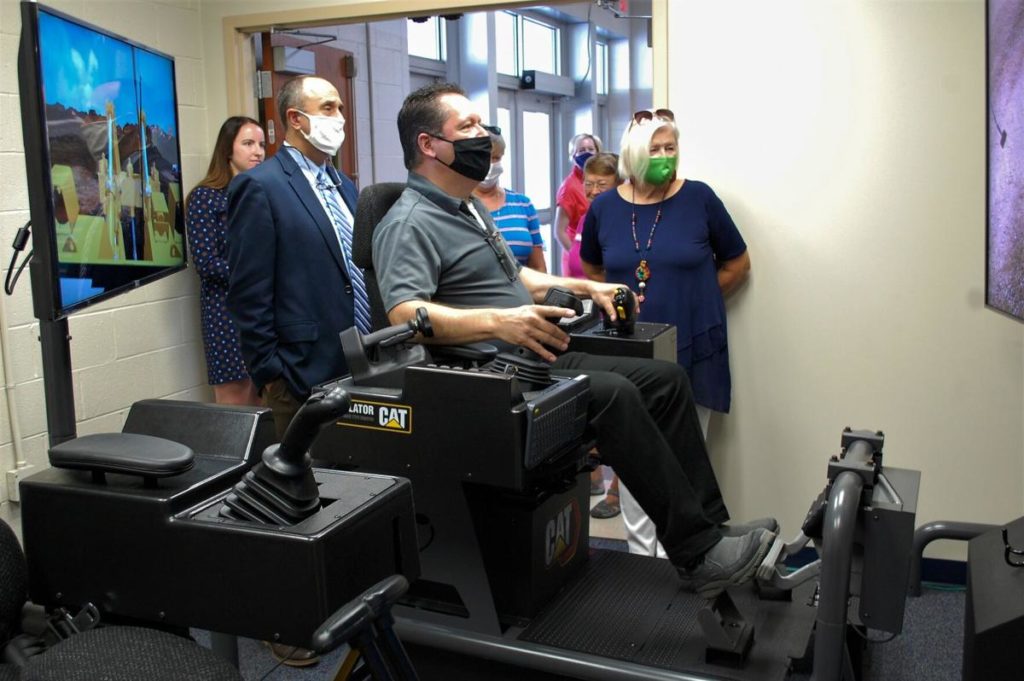 With new construction developments going on throughout the city of Morganton and Burke County, Morganton Mayor Ronnie Thompson sees this new simulation lab as an opportunity to continue that growth.
"We are excited about this new venture because it means a difference to Morganton and Burke County," Thompson said. "We thank ARC (Appalachian Regional Commission) for their contribution because they made it possible and with Murphy's Farm coming online, NCSSM and other developments at least within the city of Morganton, heavy equipment is going to be needed. We need young people and middle-aged people to run heavy equipment."
Like many workplaces around the world, the field of construction is in desperate need of employees. This new simulator will allow students to receive a targeted training to introduce them to the field of construction without the fear of wrecking an expensive piece of machinery.
Jeff Fields, corporate recruiter for Morgan Corporation Construction, wants people to understand how important it is to have knowledge of heavy machinery operation when going into the field of construction. He is excited that students have the opportunity to practice on a simulator and receive that training before arriving at a job site.
"The construction industry alone over the next two years needs a million workers," Fields said. "Probably over 95% of construction projects start with heavy equipment, from clearing the land to digging holes and things like that. It's beneficial to start an individual on a simulator and not putting them on a real piece that's costing half a million to $1 million and tearing it up."
The simulator at WPCC is something that Welch sees expanding region-wide. He see this as a new opportunity to introduce the field of construction and heavy machinery to different people across the region.
"We have the ability to take this out across the region and introduce people from different areas to the field," Welch said. "We really love the idea that in today's environment, kids did not grow up like they used to. They're generally not out on farms driving old trucks and driving equipment. This is a great way to introduce people without them being scared that they're going to break something and without breaking something."
There will be a class for the simulation lab beginning at WPCC this September. With the use of Gear Up funds, the class will be free to students that are enrolled, Welch said.
For more information on the heavy equipment lab, contact Rick Furse at 828-448-3121 or by email at 
tfurse@wpcc.edu
. Those interested can also visit 
wpcc.edu
 for more information.