CHESAPEAKE, Ohio — Gayle Manchin won't hold her breath for a career in heavy equipment operation, but it didn't stop her from giving the training course a try.
Manchin, the federal co-chair for the Appalachian Regional Commission (ARC), visited Collins Career and Technical Center in Chesapeake, Ohio, on Wednesday to gain a better understanding of what the ARC has made possible at the local level.
The visit included hopping into the seat of a state-of-the-art heavy equipment simulator developed by Caterpillar (CAT) that helps students who are working toward careers in that field to learn basic controls and movements of the heavy machinery like bulldozers, excavators and other common construction machines.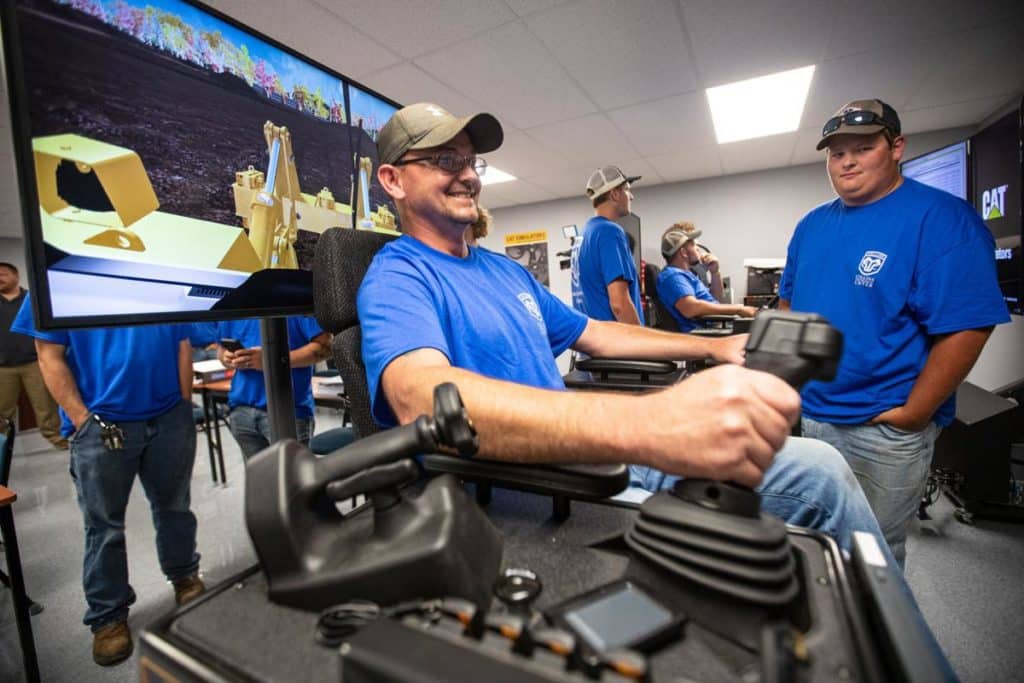 There are two such simulators at CCTC, both purchased with funds provided by an ARC grant.
The simulators, which have multiple screens, sensory elements, task simulations and evaluations of each completed mission, are built to give a realistic learning opportunity within the safety of a classroom.
"You can see a project on paper and it looks good, but to be able to see that project in action makes all the difference," Machin said. "The skill sets that these students walk away with are really huge. It enables them to have several different types of jobs."
Caden McFann, a student in the Heavy Equipment Operator course at CCTC, said while there are many differences in the simulator and real-world machines, the former gives him and others the chance to safely learn the controls and develop some muscle memory before testing their skills in the field.
Mark Norris teaches the course and said students will spend about four months learning from a textbook and on the simulators before touching a real piece of heavy equipment in a real-world situation.
"It's a lot safer for someone to come here, sit at this machine in the classroom and learn versus putting them on a real machine, and if they do something wrong, it can get dangerous. In here, there's no safety concerns," Norris said.
The Appalachian Regional Commission (ARC) is an economic development partnership agency of the federal government and 13 state governments focusing on 420 counties across the Appalachian Region.
Manchin was sworn in as the ARC's 13th federal co-chair on May 6, becoming the first person from West Virginia to hold that title. Nominated by President Joe Biden, Manchin works directly with ARC's 13 member governors, their state alternates and program managers, and a network of local development districts to continue to build community capacity and strengthen economic growth throughout Appalachia.